DOG OR LENA DUNHAM?  A QUIZ
BY MOLLIE FERMAGLICH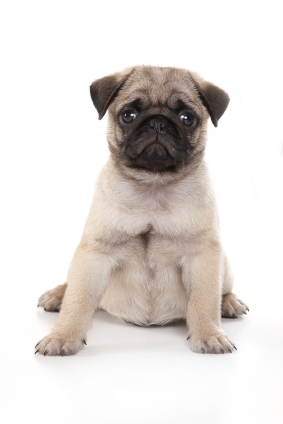 DOG OR LENA DUNHAM?  A QUIZ
BY MOLLIE FERMAGLICH
How Lena Dunham is Like a Dog
Do the following statements refer to (a) my dog or (b) Lena Dunham?
She gets upset if you refer to her as a "dog".
The first thing I noticed about her was that she looked better in clothes than without them.  But not that much better…
She's "man's best friend," but admitting you find her "attractive" is, I believe, a crime in most municipalities.
When we walk through the Union Square Green Market, she pretends to pee right next to the "By Bread Alone" stand when, in fact she is licking crumbs off the ground.  When caught, her big brown eyes say,  "It said 'Gluten-free."
She's been on the covers of "Glamour" and "Vogue".   That was irony – right?
She's crazy for cream cheese but don't try to trick her with that Neufchatel.  "It's like eating kosher Moo Shu Pork – what's the point?"
One day we walked into Thompson's Square Park and she pretended to not notice the homeless people standing on line for a free hunk of cheese and three-day old bread.  I said to her, "That is so sad – perhaps there's something we can do," and she just looked at me with her big brown eyes and said, "Do you think this sleeveless dress accentuates my flabby arms"?
She has an obsession with petit fours and Funions.
She is openly hostile toward Jews and when scolded, she chews on a stuffed toy as though it were a Peeps.
She doesn't have a lot of hair all over her body, but she makes up for it with bad tattoos, cellulite and invisible panty-lines.
She ate my copy of "Lean In."  She thought it said, "Lean Cuisine."
Her mom is Jewish, and she thinks she's only culturally Jewish.  Someone's in dire need of "The Idiot's Guide to the Nuremberg Laws."
She requires fewer calories to function than wolves but still whines when we're out of Chunky Peanut Butter.
She prefers the company of humans, particularly if they pretend to like "Girls".
She moans loudly when those Sarah McLaughlin/ASPCA commercials come on, then worries that she's experiencing schadenfreude.
If it were up to her, every room in the house would have a step-and-repeat banner.  And no mirrors.
I should have named her "Scruffy".
Someone should tell her she looks horrible in fishnet stockings, but we're all scared she'll bite.
She has trouble telling the difference between vomit and Pasta Putanesca.
She loves the Hassidic community but is openly hostile toward short, squat young women who look like Jonah Hill.
I feel she is judgmental about the food she is served.  Yet she always asks for seconds.