It's October.  My favorite month.  I was born in October.  Though fall officially begins at the end of September, the autumn leaves peak in October.  Oscar Wilde was born in October, as was e.e. cummings and Frederick Nietzsche and Keats and Picasso and Vermeer and Giacometti.  We return to Eastern Standard Time in October, which means the days get shorter, it gets dark outside earlier.  I laugh at you folks who whine about your Seasonal Affective Disorder – I've got my own and it's May through September.  There's a certain pep in my step when the air isn't thicker than Karo syrup, when families aren't roasting pigs along the FDR Drive park, when you can fry an egg white on the sidewalk.  (Used to be able to fry a whole egg  but Bloomberg took care of that).
But then, just as it's getting cool enough to pull out those great sweaters and  boots, to walk through the park and hear the leaves crunch under my feet,  I remember why October isn't as perfect a month as I'd like to think — Halloween.
I used to love Halloween when I was a kid, except when the school gave us those orange cardboard boxes and made us trick or treat for UNICEF, which always made me feel like Oliver Twist.
And when I got six pennies from someone instead of a Milky Way, well, let's just say I wasn't feeling very charitable toward the children those pennies were going to.  I can see the thrill of the upcoming holiday in the eyes of my fellow New Yorkers.  I can't walk into CVS or Walgreen's without tripping over display of plastic jack o'lanterns.  Maybe it's just that I'm older.  Without question, I'm wiser.
*
Look – I know there's a real dearth of holidays for which greeting cards, windsocks and Entemann's cupcakes are available in September, but that's no reason to hit the "Fast Forward" button.  Anticipation always exceeds reality, so just have a little patience and wait before turning your front lawn or door into 1313 Mockingbird Lane.
I don't want to look at shellacked mini-gourds and pumpkins with googly faces ever, and certainly not the day after Labor Day.  Boo!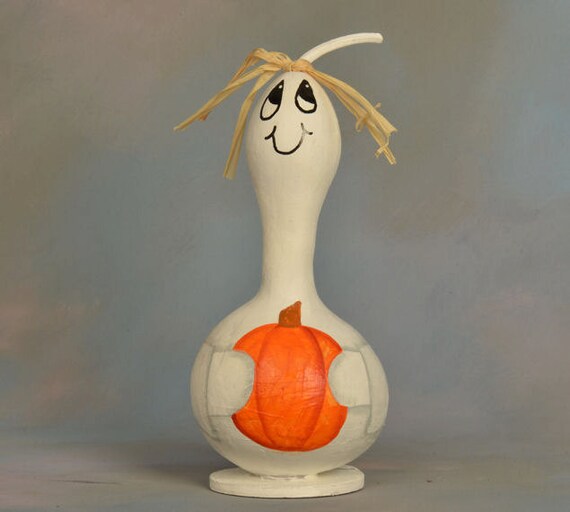 If your idea of pressure is, "OMG, it's October 22 and I still can't decide whether to go as Lady Gaga or an IPad!", it's not that you have trouble making decisions. It's just that you don't have enough problems.
Let's leave out religion and the Celts and All Hallows Eve.  In the U.S., since the 1950s, Halloween has been, primarily, a holiday for children.   Are you a child?  Not  a child at heart.  Are you a child?  To find out, you ask yourself the following questions:
1) Am I proud I can double-knot my sneaker shoelaces?
2) Is icing is one of my four major food groups?
3)  Do "My Little Pony" ponies not completely skeeve me out?
4)  Do I have a dinosaur sticker book?
5) Do I give my age in "half-years?"
If you've answered no to any of the above, please do not approach me before Halloween and ask, "What are you going to be?" because the answer is, "probably arrested" after stabbing you in the leg for asking me that.
You are not a sexy kitten.  You are not a naughty nurse.  Not even with the costume.
"Candy corn is my favorite Halloween candy!  I can't stop eating it!"  Really?  Really really?  Well, while you're on your way to your first glucose monitoring kit, why not speed up the process by adding those mutant wax-like Brach's Halloween pumpkins, yellow corn ears and chocolate bats to your menu?  Oh darn – Mayor Bloomberg just banned them.   He'll get you at Easter, too.. Peep. Peep. Peep.
No, I don't want to dunk for apples.  Why would I want to stick my head in a tub of cold water to fish with my teeth for a red Delicious apple?  Is that the prize?  Really?  It's like winning eczema.
A roomful of your boring friends dressed up as Lucy and Ricky, Napoleon and Josephine, R2D2 and C3PO, is still a roomful of your boring friends.  Holla.
.
What does "trick or treat" really mean?  If I don't give you a KitKat bar, you'll pull a giant coin from behind my ear?  A rabbit from a hat?   Some of that lame, dumb shit David Blaine does?  Oh – wait.  Those aren't tricks… they're attention-grabs from the most  wacked-out narcissist since Caligula.
You're 47.  The Pippi Longstocking costume is inappropriate.  The Harry Potter costume is inappropriate.  If you took the Tin Man funnel hat off your head long enough, you'd be able to hear everyone laughing at you.  Not with you.  At you.  Why don't you just watch Bravo or a ball game 'til your kids  get home so you can pretend to check their Halloween baskets for tampered-with candy when what you're really doing is stealing all the Hershey's Miniatures and Snickers and leaving them with the Sweet-Tarts?
Do you really think your kids whining, "Trick or treat, Smell My Feet, Give Me Something Good to Eat" outside my door is in any way going to entice me into opening my door, bowl of Reese's Peanut Butter Cups in hand?  Why would I want to give your kids my chocolate?  Why would I want to open my door?
Halloween is the one time of the year I can buy a "Fun-Size" bag of Three Musketeers without the Duane Reade cashier silently thinking, "Do you really need that?"
For god's sake, your kid is not your advertisement to let the world know how witty or well-read you are.  I know your 8-year-old Sophie didn't beg you to let her be Emma Bovary for Halloween.   I know it wasn't your son Holden's idea to go to his sixth-grade Halloween parade as the character "Death" from Bergman's "The Seventh Seal."  Little Milo doesn't want to go as Sigmund Freud.  He doesn't think it's cute for him to chew on a cigar and speak in an Austrian accent.  He can't spell "Austria," or locate it on a map.  Your kid wants to be a hobo or Cinderella or a lion.  It's not unique.  Neither are your kids.  Deal.
If there's anything worse than Mother-Daughter dresses, it would have to be families who plan their costumes thematically.  "We're going as the Addams Family!"  "We're going to be a bowl of fruit!"  "We' re a bag of M&Ms!"   Why not go as a bottle of Valium so there's something in it for the rest of us?