First, please understand that the title of this piece is "July 4th Rules," as in rules you might want to follow on the upcoming holiday weekend, not
"July 4th Rulz!" as in " wow – it's such an awesome holiday!" That would be an opinion and an illiterate one at that. Maybe replacing an "es" with a "z" doesn't feel "off" to you anymore because you've been desensitized — Hippie-Creative Spelling-Curriculum in grade school, texting, Hip Hop but — here's a spelling rule of thumb — most English nouns and verbs don't end with the letter "z." Square businezz….
So, this is not about celebrating July 4th. Oh sure, it's great we got away from England, particularly because they're the reason for Scotch eggs, warm beer and Camilla Parker-Bowles.  And who doesn't rejoice in the fact that on July 4th, and the summer in general, the Hamptons serves as an Electrolux-Vacuum-for-the-Rich and Acquiring, the Juvodermed and the Laxatived, the Overly-Tanned and Vajazzled-at-all, depositing them like so much debris and dust, onto the shores of Eastern Long Island?
July 4th is a day to reflect, to count one's blessings for the freedoms this country has afforded you. So stop the hatin' and ask yourself, is there anything I can do to say, "I love you, America and thanks!"? I think so…
Call it what it really is – a longer weekend where you can wear white to make your tan look tanner. You're not patriotic. You're not celebrating the birth of this nation. You're celebrating the fact that there's a sale at Blue and Cream,  or the fact that the Kardashians will be "Kardashing it out of your town soon, or that Shia LeBeouf has no plans of summering in the Hamptons.  And that his last name is something you can grill.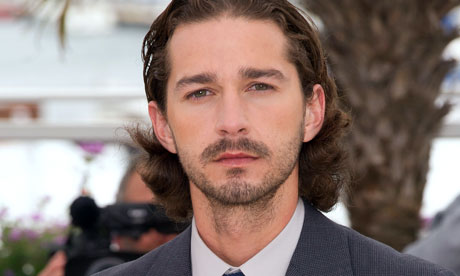 Despite the abysmal economy, refrain, at all costs, from buying the Old Navy five-dollar July 4th t-shirt. You may as well wear a shirt that says "I Heart Cheap Polyester. That Pills. Before I Even Wash It."
If you are in the city, please understand that just because a patch of grass has pushed its way through some concrete, this is not an invitation to set up a hibachi, pig-roasting spit or aluminum table big enough to seat all of the original colonists.
You don't have to eat red white and blue foods in order to demonstrate your patriotism. Those gross greasy dessert shells filled with berries and Cool Whip don't say, "Happy July 4th." Ditto a sheet cake with red and white frosting stripes and blueberry stars. They just say "I'm white." I'm so, so, so white…
You can't sing "Star Spangled Banner." You don't know the lyrics. Even if you do, you don't have the vocal range. And even if you do, you don't know which war this was written during, and unless someone yells, "Play ball!" immediately after, no one, but no one wants to hear you sing this. Or anything else, probably.
I'd rather someone wish me a canker sore than "Happy Independence Day!" Did I just win Mega Millions? Is every irritating person I have to deal with going to magically be surgically removed from my life? Why are you wishing anyone "A Happy 4th?" At best it's a 4-day weekend, at worst, it's a traffic jam on the Jersey side of the GW Bridge. Ft. Lee's nice – when you're driving it through it at 50 mph.
The Uncle Sam pants and hat. Don't. Not on a dare, not because of a threat, not if promised a handsome financial reward. Just say no.
Do you like your hands? Both of them? All ten fingers? Is your last name "Grucci Brothers"? Please ask yourself these questions over again before EMT wends its way to your house, and your friend has to tell the emergency worker, "It was just some cherry bombs and I think his thumb is somewhere over by the hydrangea bushes. Ka-ka-ka-BOOM!