Dear Mel,

Let me start by telling you that I am an old Jewish woman, writing to you from my huge estate outside Berlin, where my family has lived and prospered for over a century.  Yes, of course Mel – can I call you bubella? – I still have all of our property – candlesticks, valuable paintings, silverware, gold teeth.  As you know, all of us Jews are extremely wealthy and crafty.  On behalf of all of the Chosen People, may I say thank you for the blood of all those Christian children – an important ingredient when preparing our Passover Matzo.   In the words of your very white and  pre-Vatican II Catholic father with two last names and no first name, Hutton Gibson, may I say, "What Holocaust?"
So, Mel, maybe it's just the "yenta" in me, but Vos iz mit dir? No, that is not Aramaic, my little Meshugener Max – it is Yiddish for "What's wrong with you?"  How did everything go so wrong for such a handsome, winsome, fun-loving Aryan like you?  I know, technically, that as a Catholic, not a Protestant, if there was a Hitler, which there wasn't because there was no Holocaust which is why I still live in such opulence in the Motherland, that your family might have also perished because those silly enough to think that the Holocaust actually happened – lol – also believe that not only 6,000,000 Jewish people were killed by those nasty Nazis that never existed also purportedly, allegedly for those who believe in fairy tales, tall tales, but that 5,000,000 others including Catholics and gypsies and those people to whom you told the Spanish newspaper El Pais "They take it up the ass. [laughs, stands up, bends over, points to anus] This is only for taking a shit." Remember that, Mel, bubbee?  The homosexual community was not too happy with you when you said that.  But you probably don't believe they exist anyway.
For a long time, Mel, you were more fun than Oktoberfest in Alexanderplatz.  You were the nutty cop in those silly Lethal Weapon movies, and the nutsy-kooko paranoid cab driver in "Conspiracy Theory."   You were quite the maverick in 'Maverick," and could there be a "madder" Max than you?  I don't think so.  Not beyond Thunderdome.  Not beyond Theresienstadt.  What's that?  No of course, there were no concentration camps in Europe during World War II.  I know that, Mel.  They were summer camps.  Concentration camp. Summer camp.  You can see how anyone could confuse the two.  War? What war?  Maybe Color War, some Arts and Crafts, a bisel bug juice.
Remember what your Revisionist History Papa Hutton Gibson said right before your film  "The Passion of the Christ," opened?  By the way, and I'm certain most Jews feel the same way – who could be offended by the way you presented Jesus as having been relentlessly pursued by an evil cabal of Jews, headed by the high priest Caiaphas, who finally blackmailed a weak-kneed Pilate into putting Jesus to death?  Anyway, remember when your papa said,  "the Holocaust was fabricated and mostly fictional," and that we Jews "had simply emigrated to other countries rather than having been killed."  Emigrated, shmemigrated.  We never left. What Holocaust?

By the way, why was it called "The Passion of the Christ"? The title bothered me almost as much as the movie.  "The Passion of the Christ"? It's like that cartoon show, "The Batman." When did "Batman" become "the" Batman?  It's like "The Cher" or "The Brangelina." Maybe you had a few dozen Long Island Iced Teas when you were making up the title?  I mean, before you became a little – you know – maybe unhinged – you didn't have this problem.  You didn't make "The Braveheart."  Am I right, bubella?  I'm right.
I am not familiar with the American idiom, "sugar tits," but I think that maybe it's not such a nice term to say.  I don't even know what it means.  Sugar donuts?   Sure.  Sugar-coated?  Yum! Sugar Magnolia?  Why not?  But "sugar tits"?  Is that some sort of Aussie idiom?  A side-note, Mel, bubbee, – my niece wanted me to ask you:  how are you Australian if you were born in Peekskill, New York?  I guess that's like asking a short, angry, badly coiffed, mustachioed Austrian who bore as much resemblance to the "Aryan race" as Mel Brooks, "How are you Aryan?"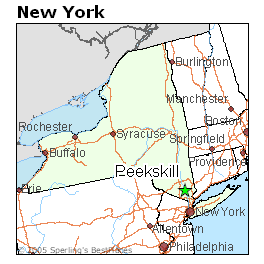 And so now, Mr. Big Shot – your William Morris-Endeavor agency, an agency founded by at least a few people who wouldn't feel out of place at a Passover Seder, who did not drop you as a client during the whole anti-Semitic rant of a couple of years ago, and a few people who would not feel out of place at the Pines in Fire Island who also did not drop you after your homosexual slurs and insults, have now decided you're not good for their business.  And when a talent agency drops a client who can bring in billions of dollars well, that just doesn't happen.  We're talking about a profession with an ethical compass which would let them sleep at night after making a book/mini-series deal for Bernie Madoff, a group of people who'd still rep Jeffrey Dahmer had he not had the life shanked out of him in gen-pop.  It's a long, slow fall, Mellela….  So here you are, with your Russian-sort-of-Mail Order Bride, and those tapes where you insulted and demeaned just about everyone except pre-Vatican II Roman Catholics, you just might have finally cooked your goose.  Not kosher, never touch it.  Feh!
Where did it all go wrong, Melvin?  Not so cute when you're a Melvin.  Not a cute name.  Well, first – you left your wife for someone named "Oksana" who is not an Olympic gold medal winner.  Perhaps an Olympic gold digger winner if such an event was to make it to the games.  Who knows – Ping Pong and ribbon gymnastics did.   Next, you had baby with her.  You already have seven children.  Why one more?  Perhaps you wanted to do TV reality show, "Mel and Oksana + Eight"?
i
Or,  because Oksana is dead ringer for Octomom,  you  thought you were dating Octomom and when you realized you weren't, you were a little fuzzy from maybe too much Planter's Punch and Dewar's so at that point even this is making sense to you, Mr. Devout Christian-Who-Hates-Jews-and-Blacks-and-Hispanics-and-Homosexuals and stop me if I left anyone out… And that's a pretty ridiculous theory.  But even that makes more sense than your father.
What is next for you, Mel Gibson?  Will you go back to Australia and then say you are really Peekskillian?  Will you reunite with your first wife, Robyn?  Or maybe you will just kick back the Foster's Lager, throw a bunch of shrimp on the barbie and make some obscure Gillian Armstrong movie?   You could shear sheep and watch "The Thornbirds" over and over again.  Here are some career moves that would not be so wise, Melvin….
1)    Borscht Belt Comedian
2)    Social Director on Rosie O'Donnell's next Rosie's Family Cruise
3)    Cantor
4)    Orthodontist
5)    Broadway gypsy
6)    Gypsy-gypsy
7)    Fifty-Cent
And yet, all is not lost, bubella.  Here are some great career choices for you:
1)    Admissions Director – Seventh Ring of Hell
2)    World's Greatest Holocaust Denier Dad T-Shirt Manufacturer
3)    Take-A-Drunk-to-Work Drunk
4)    Southern Border Patrol Guard
5)    Cinco De Mayo Denier
6)    (Hitler) Youth leader
7)    Rosetta Stone Aramaic for Beginners Pitchman
So all is not lost.  There are still many good years ahead of you.  And now before I go, because it is time to count all of my money and valuable paintings and polish all my precious jewels, I leave you with a question:  when you watch your career go down the drain down under, does it go counter-clockwise?

Gai kaken oifen yam!
Farshtaist?